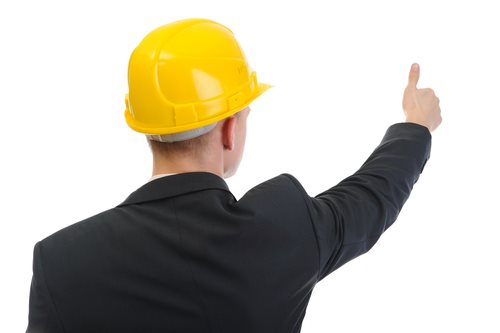 What is Construction Management?
Construction Management is a field of employment in which individuals undertaking positions within this field – regarded as 'Construction Managers' are responsible for the general oversight and administration of the events, circumstances, and operations latent within a construction project.
The standards and practices for which Construction Management may responsible are considered to be expansive; as a result, the responsibilities of individual Construction Management executives or officers may vary in accordance to the construction project; responsibilities and undertakings regulated by Construction Management will typically range from the adherence to building codes and legal statues to the administration of operations.

The Stages of Construction Management

Due to the fact that construction projects are developmental endeavors, the end result of a finished building or structure is not rendered in an immediate fashion; as a result, Construction Management will be responsible for the formulation and operation of the various stages of construction – the following stages are amongst the most common within Construction Management:
Stage 1 of Construction Management: Construction Contract Management

Contract management may be responsible for the management and administration of the contractual agreements ensuring the adherence to all expressed legislation and legal requirements to which have been agreed upon by both parties who have entered into the construction contract; this can include the assurance of the delivery of a pre-agreed finished product expressed within the contract agreement, the furnishing of a pre-agreed fee contingent upon services rendered, as well as adhering the budget expressed within the contract.
Stage 2 of Construction Management: Zoning Legislation

In the event that a construction manager is responsible for the oversight of the adherence to zoning laws, ordinances, and plans, they will be responsible for the formulation and authorization of the expressed plans for construction that adhere to the legal precepts and tenets required by locational legislation with regard to construction:
In most cases, jurisdictional regulations will vary in conjunction to the location of the construction site; as a result, Construction Management will be required to be both knowledgeable and informed with regard to applicable zoning laws
The failure to adhere to zoning laws may vary with regard to their punitive recourse – punishments may range from fines to the termination of construction operations
Stage 3 of Construction Management: Civilians and the Private Perimeter

Construction Management will be responsible for the assurance that civilians and private citizens are not permitted to enter construction zones without expressed permission to do so; in many cases, injuries and damage sustained by individuals unlawfully entering clearly and legally-defined construction – adequate signage and notifications of ongoing construction are required.
Stage 4 of Construction Management: Workplace Safety

In order to ensure that the protection and preservation of the rights afforded to employees and laborers operating within the vicinity of the construction site, a Construction Management firm will typically be responsible for the regulation, examination, and oversight of all equipment and machinery utilized with regard to the construction project; furthermore, a safe and healthy work environment is required to be afforded to employees and laborers – this is largely accomplished by working closely with the Occupational and Safety Hazard Administration (OSHA)
Comments
comments